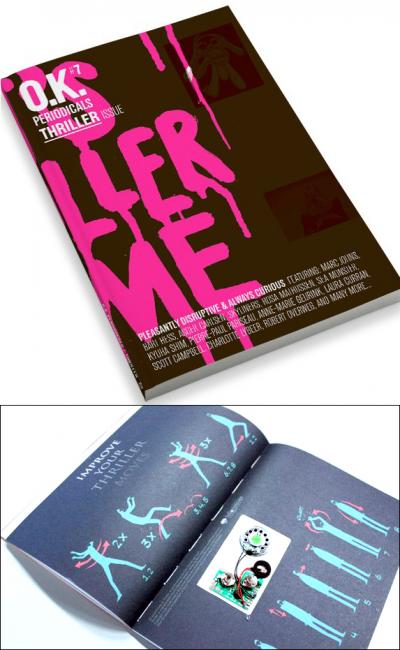 11-01-2012
O.K. Thriller
This mag looks like they design with a lot of fun. When opening you hear Michael Jackson's Thriller coming at you and some graphic dance moves are included :D
New issue of O.K. Periodicals: It's Thriller Time
About: "William and Joost run O.K. PARKING, an innovative graphic design studio based in Arnhem, the Netherlands. Next to their "commercial" work for clients, they initiate many independent projects. Such as this website and the corresponding magazine; O.K. Periodicals.
It is based on a simple idea: connecting creative talent and showcase their work.
O.K. Periodicals is non-profit, self financed and contains no advertising."

Click here for more typographic covers covers on Coverjunkie
Click here for more O.K. Periodicals covers on Coverjunkie