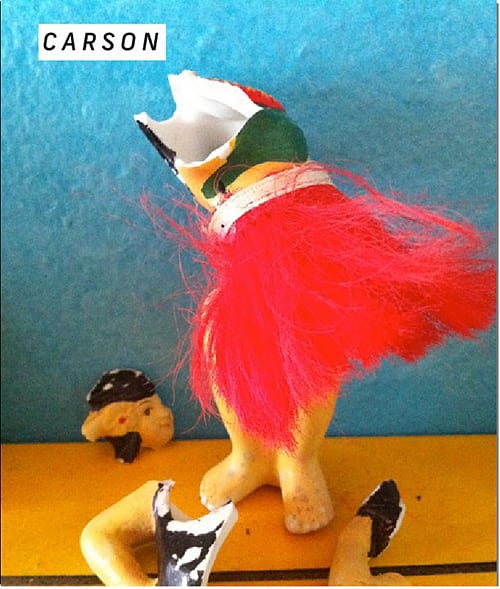 02-03-2011
New cover CARSON?
Added note from publisher: "It's pretty close to the final, yes."
I'm NOT so sure about this, but C A R S O N facebook carried a contest to win a print of their very 1 cover... and this was the pic that came along... I'm pretty curious :D
In short: David Carson designs and publishes (together with Alex Storch) a new magazine 6 times a year.
Contributors to the first issue: Neil Strauss (NYT Bestselling Author, Mary Roach (TED Speaker, NYTimes Betseller list), Mike Doughty (ex-lead singer of Soul Coughing), Les Stroud (Survivorman TV personality), Adam Freeland (you know him), David Deutsch (TED Speaker), Audrey Marrs (just won Oscar for Best Documentary, "Inside Job")
... and the most famous graphic designer in the world.

Click here for more premier issue covers covers on Coverjunkie
Click here for more C A R S O N covers on Coverjunkie