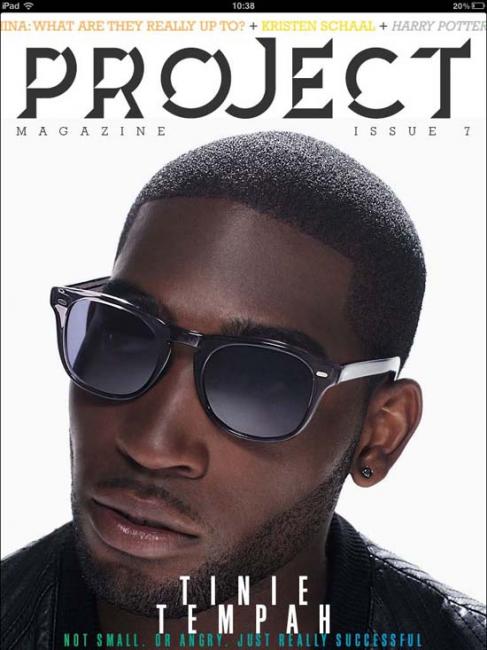 01-07-2011
Richard Branson's PROJECT
A new logo shines on top of the new cover PROJECT magazine: "Tinie Tempah"
It's issue 7 already, manager Sarah Waite tells me: "We're now at the point where, with this issue, we think we're the closest we've ever been to nailing our launch brief: building the future of magazines. All in all, we hope we've produced a far more friendly, consistent and enjoyable experience. But we still need comments from everybody around"
About: "A magazine initiated by Richard Branson and built entirely with the iPad in mind. PROJECT is a magazine about entertainment, design, technology and entrepreneurs. Available at Apple's app store."
Editor in Chief Anthony Noguera
Deputy editor Chris Bell
Art director Che Storey
smile @ Sarah Waite, thanks for the premier

Click here for more animated covers covers on Coverjunkie
Click here for more Project covers on Coverjunkie