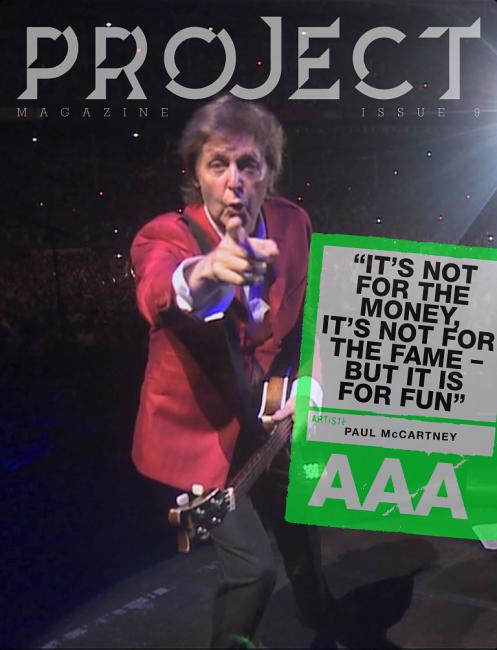 19-08-2011
Macca on PROJECT 3
Just downloaded PROJECT and the McCartney story does not disappoint me (gotto admit i adore Macca!)
Its a complete cover movie where he's entering the stage. Only thing he looks bit strange on the cover, see here.
Why not take this one, it's part of the movie cover PROJECT:"SIR PAUL MCCARTNEY!!! The 69-year-old Beatle stars in the world's first cover filmed on stage in front of 40,000 fans. Find out why he's not retiring anytime soon. Plus Rutger Hauer on cappuccino's with Tibetan Monks, Brit actress Imogen Poots, the future of space travel and a ridiculous flying cathedral."
Always fun to download new PROJECT, i love this app. About PROJECT: "A magazine initiated by Richard Branson and built entirely with the iPad in mind. PROJECT is a magazine about entertainment, design, technology and entrepreneurs. Available at Apple's app store."
Editor in Chief Anthony Noguera
Deputy editor Chris Bell
Art director Che Storey
Marketing Manager: Sarah Waite

Click here for more best of the rest covers on Coverjunkie
Click here for more Project covers on Coverjunkie