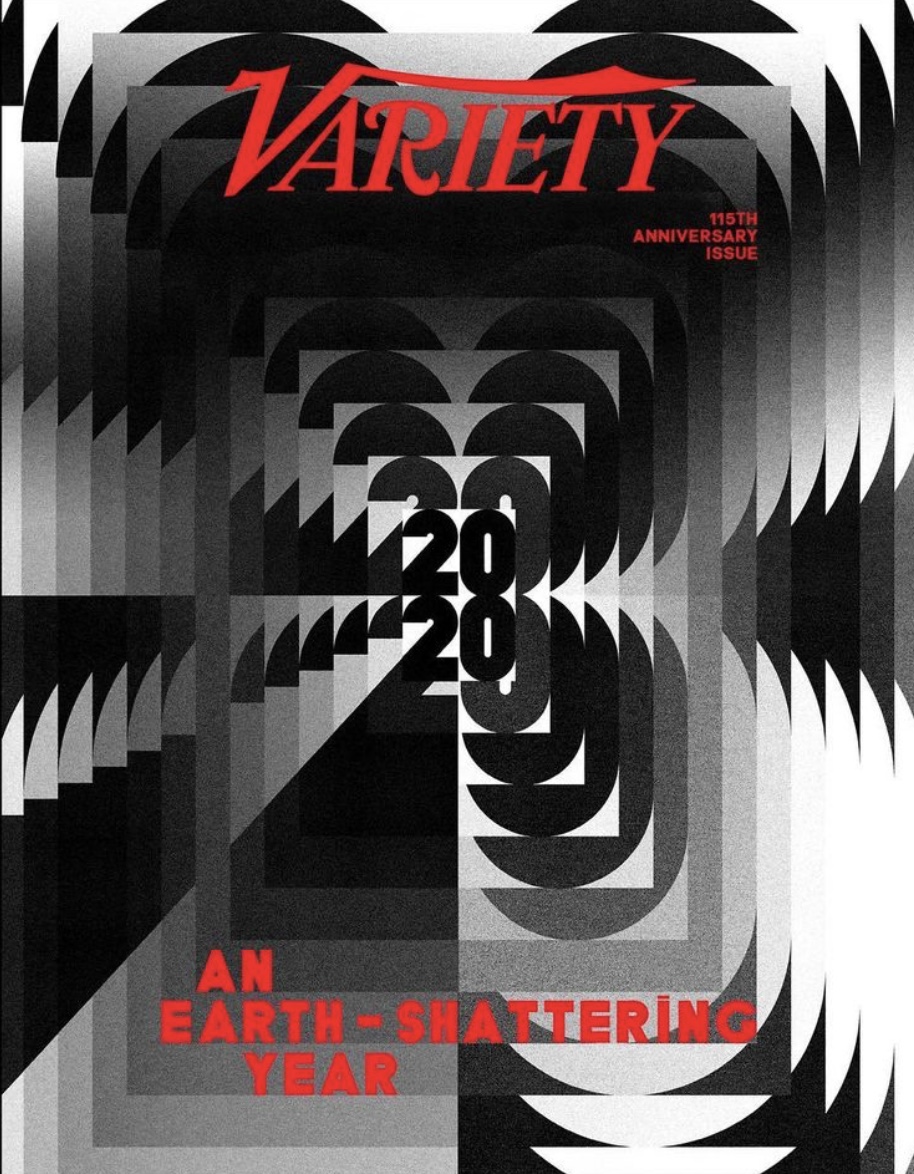 19-12-2020
Variety (us)
"2020 an earth shattering year" Pretty exciting new cover (redesign) @variety by Designdirector @raul_a_aguila
.
Raul explained to me that "the magazine originated as a daily newspaper about the business of entertainment. For the 115th anniversary, we were tasked to create a modular front of book design system that would incorporate both long and short-form stories, with sidebars and infographic elements. In addition, we worked towards a vibrant, bold, organic look for the feature well. "
"Designers @annie76828 and @haleykluge were the lead designers on the project. I also brought in @francesco_muzzi from @story__tk to draw a new display font for us and work on the infographic system for the redesign".
What I love about this mag is the size... large format: H: 13.25 inch by W: 10.25 inch.

Click here for more typographic covers covers on Coverjunkie
Click here for more Variety covers on Coverjunkie