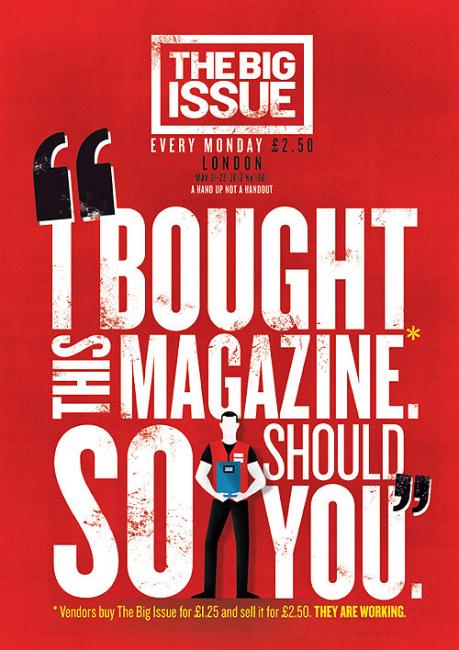 22-05-2012
The Big Issue (UK)
'i bought this magazine so should you'
This weeks fun cover The Big Issue Magazine specially for the city of London.
Art Director: Mark Neil
Great mag concept;
"The Big Issue was set up in 1991 to provide homeless and vulnerably housed people with the opportunity to earn a legitimate income.
Becoming housed is only the first step on the journey away from the streets, so we allow vendors to continue selling the magazine once they have found accommodation.
Big Issue vendors are working, not begging, so if you pay for a magazine please take it."

Click here for more typographic covers covers on Coverjunkie
Click here for more The Big Issue covers on Coverjunkie