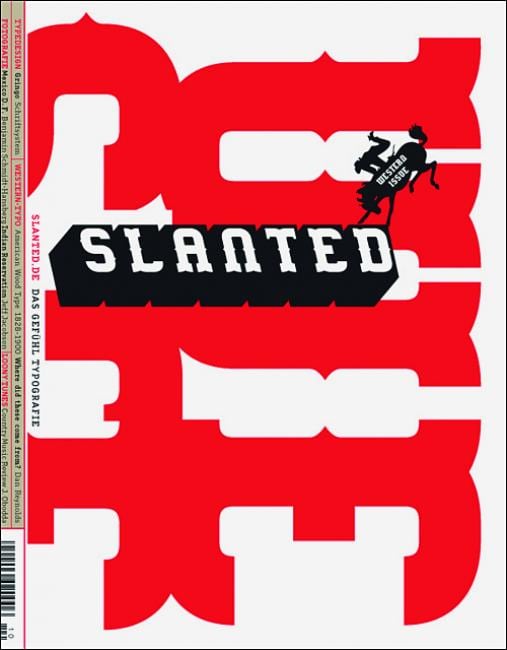 19-06-2010
Slanted
I love these... the always beautiful graphic covers from Slanted magazine: "Westen Issue"
Slanted.de is a weblog that has typography and design as its topic. Founded in 2004 it has grown into one of the most important design portals and discussion forums in the German-speaking area. It informs its readers about international design trends and events day by day and is always in tune with the zeitgeist of design and typography.
Slanted is represented internationally through many media cooperations and linkings.
The typography magazine SLANTED, in existence since 2005 and complementing the weblog, is published quarterly and combines the sectors typography, layout, illustration and photography. It attends to the topics in greater detail and more intensive.
Both blog and magazine encourage and call for a debate on these subjects as an experimental field.
Art Direction: Flo Gaertner and Lars Harmsen
Managing Editor and Design: Julia Kahl

Click here for more ace covers 2010 covers on Coverjunkie
Click here for more Slanted covers on Coverjunkie