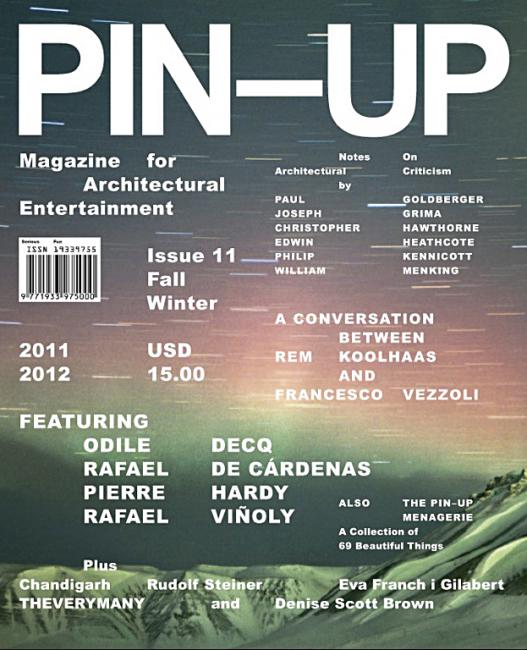 18-06-2013
Pin-Up (US)
From few months ago.
Ace coverdesign, stylish and something different, Pin-Up: a biannual New York-based architecture and design magazine.
About their cover: "The exuberant cover comes decked out in this fashion summer's seductive colours and motifs: lavish floral arrangements on silky matt paper, ennobled with an impeccable logo in the purest of white varnishes. It makes you think of Jil Sander, Prada and Stella McCartney – and yet it is about a thoroughly earthly Edenic garden in the Caribbean. Content-wise the focus is directed at gardens, landscapes and paradise – at the sheer joy of architecture – in contributions featuring Santiago Calatrava, Office KGDVS, BethanLaura Wood, Simon Fujiwara and many more."
Creative Director: Felix Burrichter
Design Director: Dylan Fracareta

Click here for more ace covers 2013 covers on Coverjunkie
Click here for more Pin-Up covers on Coverjunkie