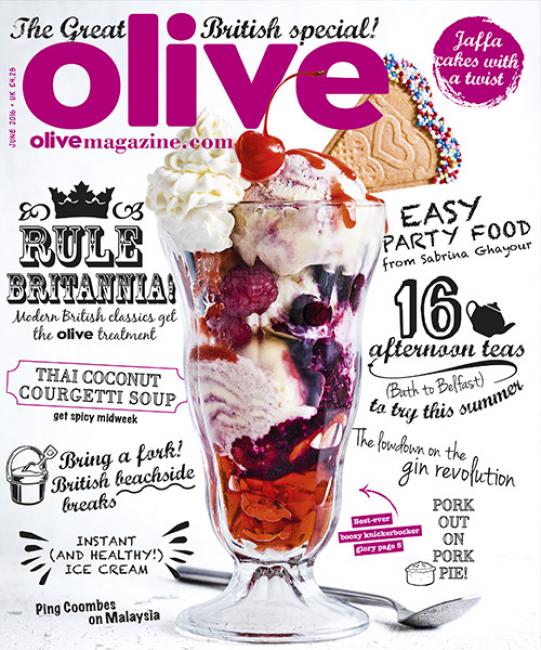 28-05-2016
Olive (UK)
new cover Olive magazine mag:
"You can eat imaginatively and well without spending a fortune, we reckon. We aim to inspire food lovers with a well-developed sense of humour - that's you, isn't it? - to cook new dishes, find great value restaurants and eat exciting foods from around the world.
Olive also guides you through the ethical shopping maze, such as which fish to eat, and which to avoid. Plus how to improve your kitchen skills, with useful cooking tips and how to pronounce wines you might like"
Editor Laura Rowe

Click here for more typographic covers covers on Coverjunkie
Click here for more Olive covers on Coverjunkie