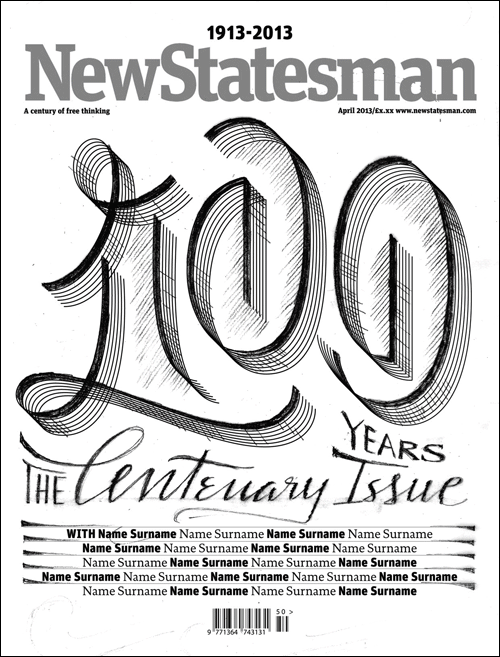 12-04-2013
NewStatesman (UK)
Congrats!
New Statesman is 100 years and they celebrate with their biggest ever issue printed in gold foil block.
This weeks Israel cover New Statesman
Cover type artwork by Martina Flor
Art Director: Anja Wohlstrom
Photography Editor: Rebecca McClelland
Deputy Photography Editor: Catherine Hyland
Graphic Design: Dan Murrell Leon Parks
"The leading voice of the British left, since 1913. Irreverent, beautifully written and witty, the New Statesman remains the essential read for bright thinkers everywhere."

Click here for more typographic covers covers on Coverjunkie
Click here for more NewStatesman covers on Coverjunkie