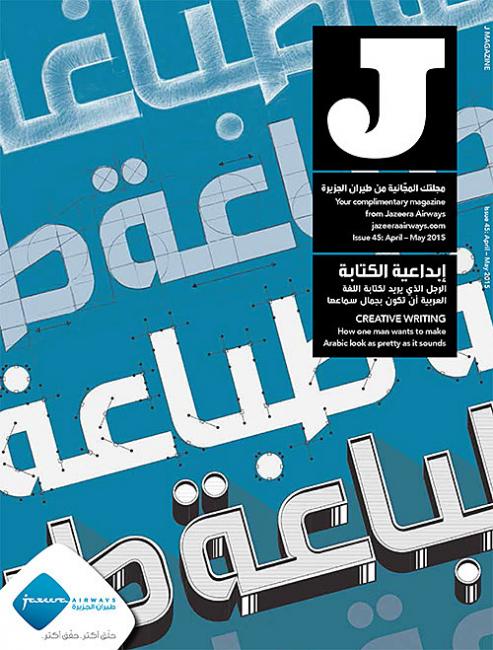 11-03-2015
J magazine
Editor Sakhr Al-Makhadhi explains this cover:
"This cover tells the story of the man redesigning the Arabic language. Until recently, there were only a handful of Arabic language fonts. The reason is that Arabic is script, unlike English, which can use moveable type. Now, Pascal Zoghbi is doing for Arabic what the printing press did for English. Very exciting"
Recent cover J Magazine;
J magazine is the Arab world's most dynamic, exciting publication. Every issue we travel across the region, getting exclusive interviews with pop stars, TV celebs, filmmakers and sportsmen and women. J Magazine is also the place to read the Arab world's most quirky, untold stories, with stunning images by some of the region's best photographers. Our cover illustrations reflect our unique, stylish, humourous take on the region.
Art work: Ben Johnston
Art Director: Yessica Diez-Davies
Editor: Sakhr Al-Makhadhi

Click here for more typographic covers covers on Coverjunkie
Click here for more J Magazine covers on Coverjunkie