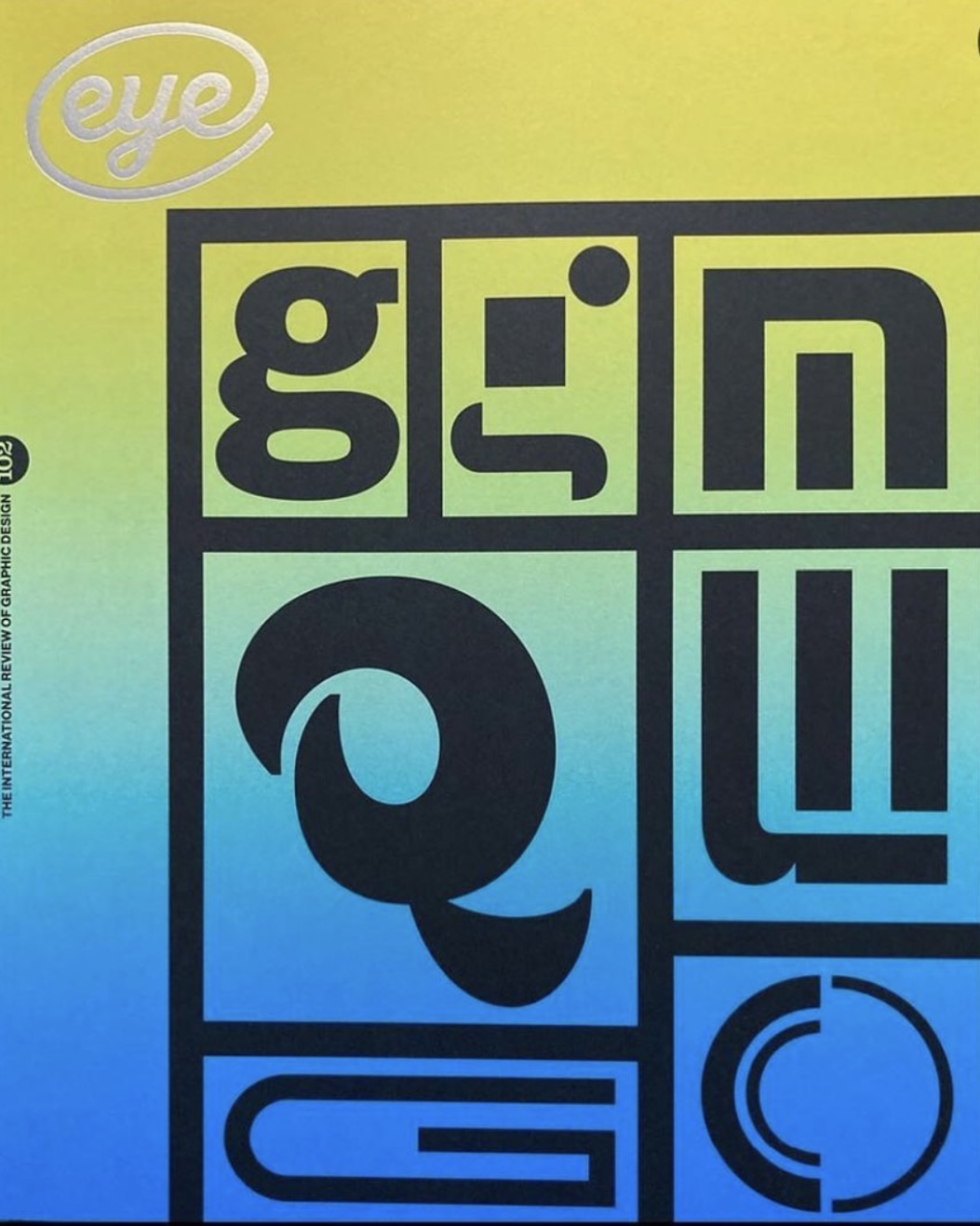 09-01-2022
Eye (uk)
Newest type special @eyemagazine_
"The colourful cover is the result of a 'split-duct' technique that uses four specials for two different covers, mixed live during the print run. It's a kind of analogue version of the variable data cover for #Eye94"
.
art director (and co-owner) #SimonEsterson
.
Front cover typefaces.
Top: Album Sans and Minuscule 2, (Thomas Huot-Marchand) and Stop (Aldo Novarese).
Middle: Qandus Latin (Laura Meseguer) and a Tamil character from November's logo for
theatre group Kattiyakkari.
Bottom: Garaje (Thomas Huot-Marchand) and Sisters (Laura Meseguer).
.
#covertastic #coverlove #coverjunkie #magazine #eyemagazine #printisthefutureofonline

Click here for more typographic covers covers on Coverjunkie
Click here for more Eye covers on Coverjunkie