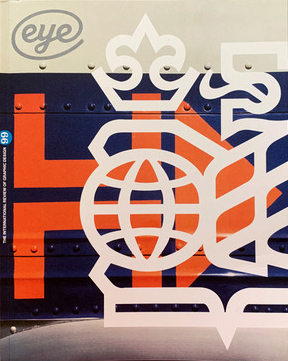 09-10-2019
Eye (UK)
Newest cover @eyemagazine_ (UK) :
'unthemed'. After several acclaimed special issues – two on editorial design followed by a type special – the team behind Eye turned their attention to myriad examples of design for business and culture. 
The cover feature focuses on Gottschalk+Ash, a Swiss studio with its roots in 1960s Canada. There is also an extensive article about Apfel aka A Practice For Everyday Life, the London studio founded by Kirsty Carter and Emma Thomas.

Click here for more typographic covers covers on Coverjunkie
Click here for more Eye covers on Coverjunkie