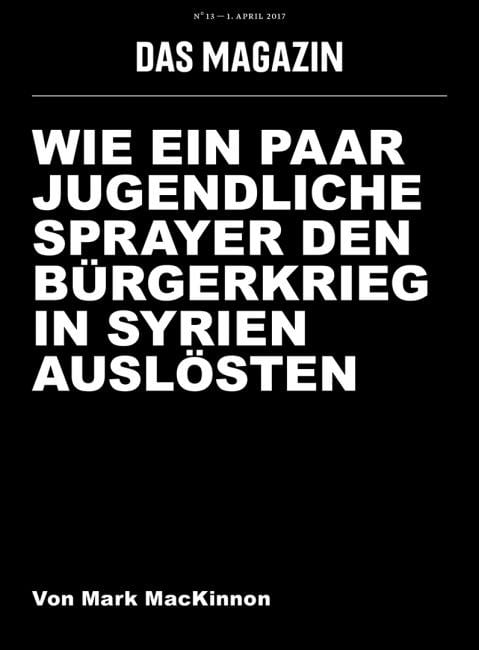 31-03-2017
Das Magazin (Switzerland)
cover Das Magazin the weekly supplement of Zurich's "Tagesanzeiger"
Photo editor Andreas Wellnitz
Art director Michael Bader
"This cover story is an article written by Mark MacKinnon about the beginning of the war in Syria and its development until today.
MacKinnon has met Naief Abazid, whose graffiti written on his school in Daara, Syria, intended as a teenage rebellion, eventually sparked the war in Syria. The boys behind the graffiti would become unlikely revolutionaries and reluctant refugees. MacKinnon tells their story.
The cover reads How Some Graffiti Kids Sparked the Civil War In Syria"

Click here for more typographic covers covers on Coverjunkie
Click here for more Das Magazin (Switzerland) covers on Coverjunkie