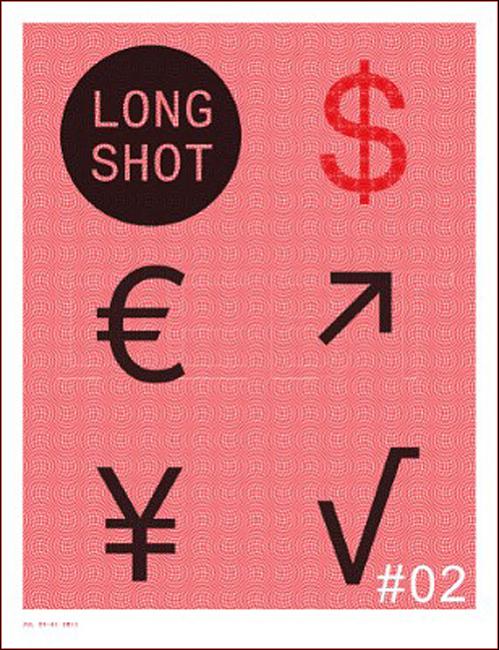 03-08-2011
48 hours Longshot
This is a must read:
Last weekend these guys created an amazing magazine in 48 hours: Long Shot.
Such a fresh concept:
"Over a 48 hour period from noon July 29, 2011, through noon July 31, 2011, thousands of writers, editors, artists, photographers, programmers, videographers, and other creatives from all around the world came together via the Internet to make a magazine from start to finish.
Welcome to Longshot Issue Two! The theme is debt."
Ace initiative in (struggling) mag world, can't wait to get my copy...order Long Shot here

Click here for more ace covers 2011 covers on Coverjunkie
Click here for more Longshot covers on Coverjunkie