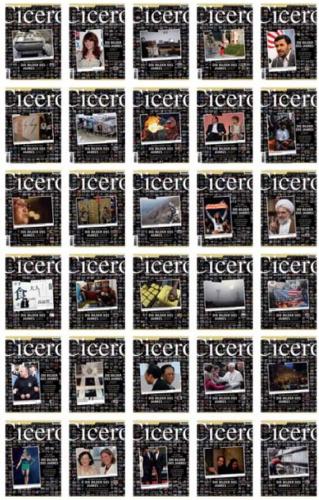 04-12-2007
What? 160.000 covers!
This is unbelievable: Cicero magazinebrings 160.000 different (split-run) covers!
The political magazine Cicero surprised its readership at the end of 2007 with an issue that was both visual and original. Each cover showed a different photo and all subscribers received their own individual and unique edition. To create and execute its vision, Cicero worked with content and technology partners such as the international news agency Reuters and the software provider Adobe Systems Incorporated.

Click here for more split-run covers covers on Coverjunkie
Click here for more Cicero covers on Coverjunkie