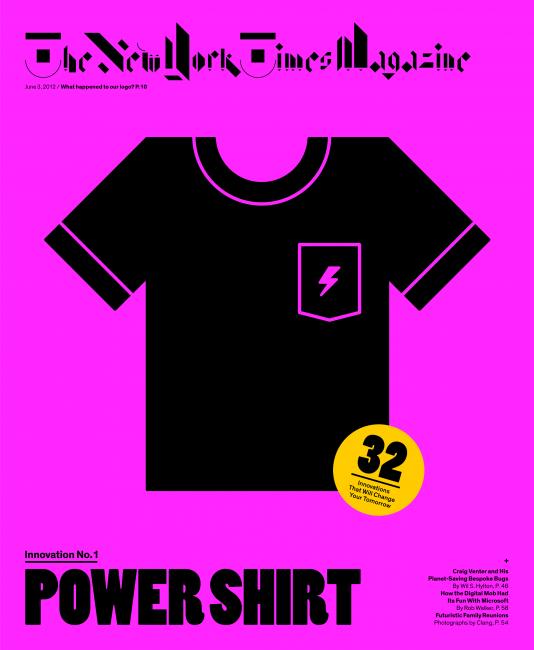 01-06-2012
New York Times Mag (US)
Ahaa the aces at NYTMag did it again, here's something spectacular!
PREVIEW!
4 covers on this weekends cover New York Times Mag: "The Innovations Issue"
Check these artsist, great stuff:
SMART TEETH: Logo by Christopher Clark
POWER SHIRT: Logo by Non-Format
CUDDLEBOT: Logo by Magpie Studio
PERILOUS PLAY: Logo by Alex Trochut
Character Illustrations by Chris Nosenzo
New York Times Mag also carrie a great blog; "The 6th Floor, where staff members — editors, designers, writers, photo editors and researchers — share ideas, arguments, curiosities and links."
Hugo Lindgren: editor
Arem Duplessis: Design Director
Gail Bichler: Art Director
Kathy Ryan: Director of Photography
Deputy Art Director: Caleb Bennett
Designers: Hilary Greenbaum, Sara Cywnar, and Drea Zlanabitnig

Click here for more ace covers 2012 covers on Coverjunkie
Click here for more New York Times Magazine covers on Coverjunkie
Click here for more Arem Duplessis covers on Coverjunkie