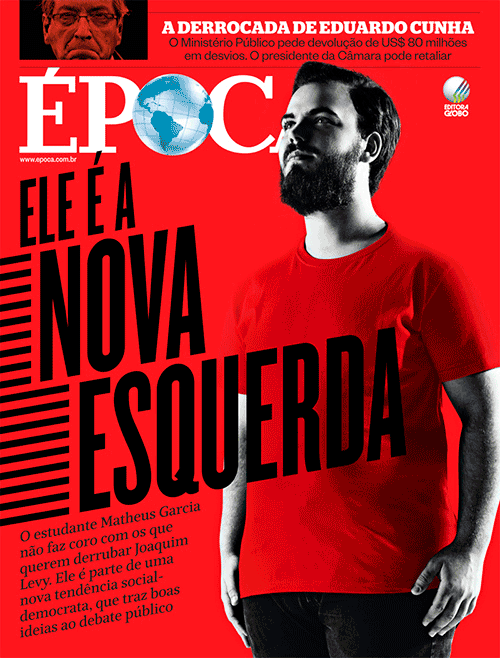 23-08-2015
Epoca (Brazil)
New cover Epoca mag from Brazil
Art Director Alexandre Lucas explains:
"three different covers: two of them sold on newsstands and the third one for subscribers.
The current political climate in Brazil is very fierce. Leftists and rightists exchanged accusations and name-calling in the streets and on social networks. But there is an emerging youth representing the revitalization of these ideologies . And they want dialogue. That's what the three headlines say when put together"
YELLOW COVER (Newsstand)
Headline: She is the New Right
Art Director: Alexandre Lucas
Photography: Edu Lopes
Photo Retouching: Emerson Santos
RED COVER (Newsstand)
Headline: He is the New Left
Art Director: Alexandre Lucas
Photography: Edu Lopes
Photo Retouching: Emerson Santos
YELLOW/RED COVER (Subscribers)
Headline: They want to talk
Art Director: Alexandre Lucas
Photography: Edu Lopes
Photo Retouching: Emerson Santos

Click here for more split-run covers covers on Coverjunkie
Click here for more Epoca covers on Coverjunkie