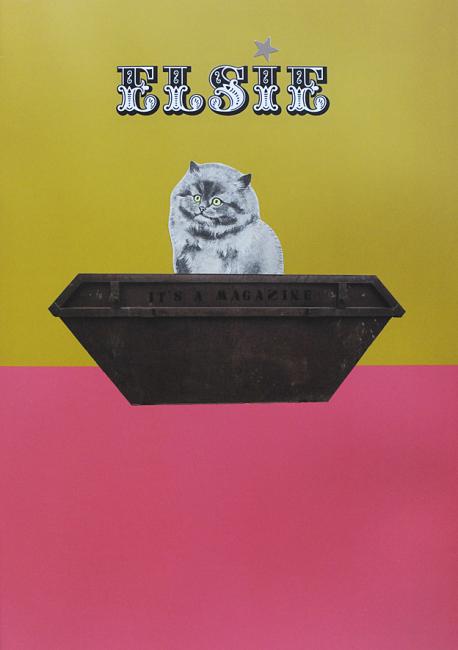 15-11-2011
Elsie (3)
Gotto admit i was really pretty impressed when i received my copy of Elsie magazine, each cover is individually customised and is all about design, photography, people and culture."
It's nothing like i've seen before and got a fresh vibe; there are only 1000 copies available!
Elsie is created by Les Jones, he explains his mag:
"Elsie is a sumptuous, full colour treat-orama of all things photographic, typographic and designographic. Issue no.1 is now available (hooray!). There are just 1000 copies, each with it's own customised cover and a handwritten message on the inside."

Click here for more split-run covers covers on Coverjunkie
Click here for more Elsie covers on Coverjunkie