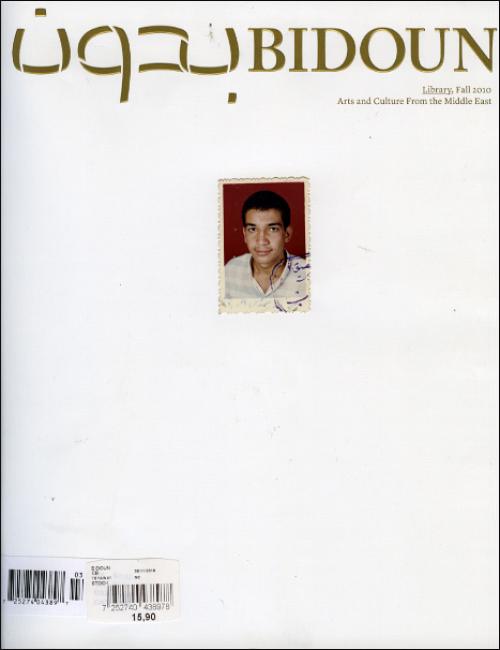 17-11-2010
Better pic Bidoun
Finally i had the chance to scan this ace cover of Bidoun magazine. Each cover on this months issue is unique: they actually glued a different photograph on each cover! It doesn't get any better than this.
This is The Library Issue. Bidoun is about 'Arts and Culture From the Middle east.'
See more covers of Bidoun magazine here.
'Bidoun, which based in New York and printed in the United Arab Emirates, was founded by Lisa Farjam in 2004 to help cover cultural activity in the Middle East (which she felt had second-rate media coverage in the past). The quarterly magazine focuses on delivering exceptional content that ranges from the serious to the humorous, covering topics such as politics, fashion, youth culture and media.' (quote from http://www.psfk.com)

Click here for more ace covers 2010 covers on Coverjunkie
Click here for more Bidoun covers on Coverjunkie