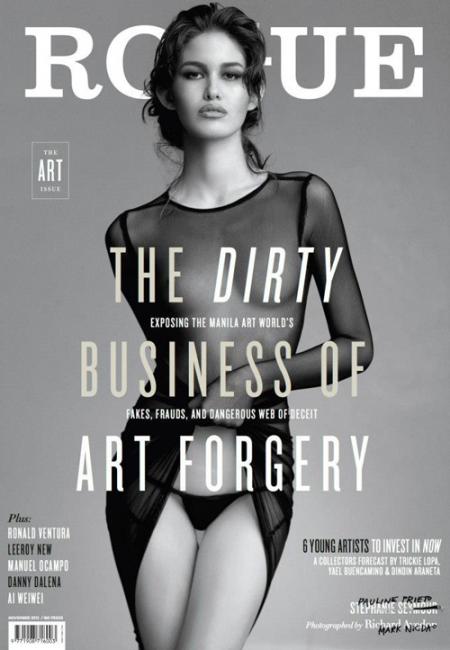 24-06-2014
Rogue (Philippines)
A tribute to the Stephanie Seymour photo of Avedon;
this Rogue from the Philippines.
"Rogue is the Philippines' only literary luxury magazine for an affluent, discerning, and powerful audience. Rogue is synonymous with beautiful women, world-class photography, and intelligent storytelling. Thought-provoking, relevant, and glamorous, Rogue has become a lifestyle filter whose pages reflect the unique pulse of Filipinos, here and abroad. Combining cutting-edge style with profiles on the country's influencers — from art and design to business and politics, Rogue is a purveyor of impeccable taste, chic covers, and world-class journalism."

Click here for more sexiest covers covers on Coverjunkie
Click here for more Rogue covers on Coverjunkie