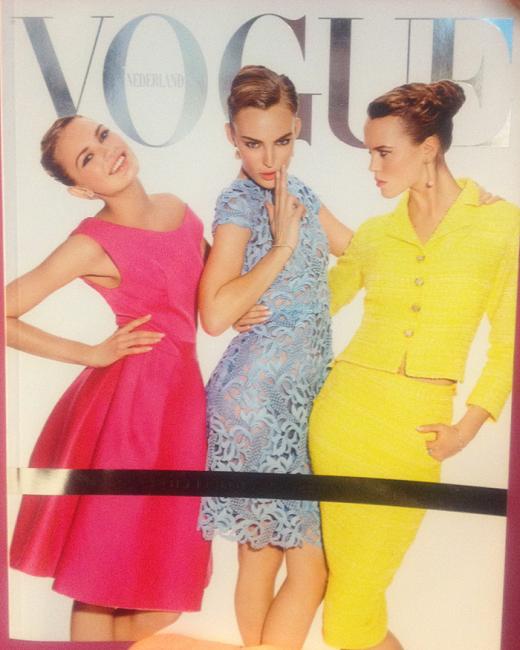 20-03-2012
Vogue (Netherlands)
Here the very first issue of Dutch Vogue.
This is the special edition packed into a carton box (!) that's on sale tomorrow at the Bijenkorf. The more regular one (but also good looking) on sale at all other bookstores.
Coverjunkie's mission now is to get my hands on one of the first 100 numbered (!) issues that where hand out this morning :D
This all looks very promising. Clear design, i like the white background and crispy colors.

Click here for more premier issue covers covers on Coverjunkie
Click here for more Vogue covers on Coverjunkie