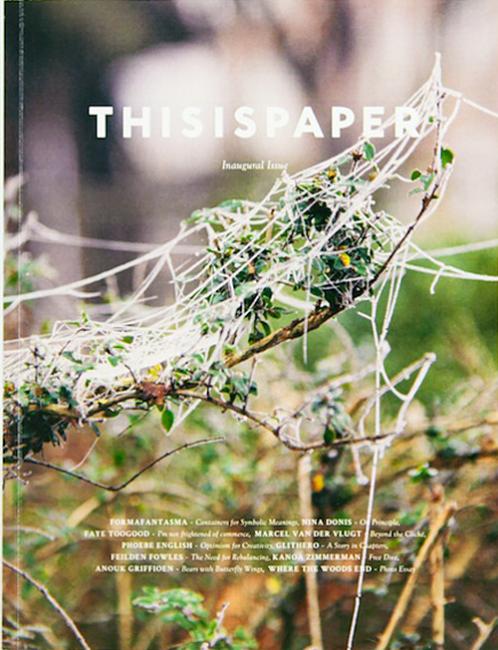 24-10-2013
This Is Paper
New magazine in town,
new This Is Paper magazine
Founders Alexander and Zuzanna tell me:
"It is a book-like, collectible volume featuring gripping, in-depth conversations with some of the most forward thinking and inspiring designers today. While meticulously collecting content for the Inaugural Issue, we have visited and photographed some of the designers' studios to best understand the environment that shapes their design process. Others have shared the underlying concepts and philosophy behind their most distinguished works.
As an online magazine we have made the decision to venture into print because we believe that some stories live best resting within a tangible object. They become the reader's companion, present and actual despite the passing of time."

Click here for more premier issue covers covers on Coverjunkie
Click here for more This Is Paper covers on Coverjunkie