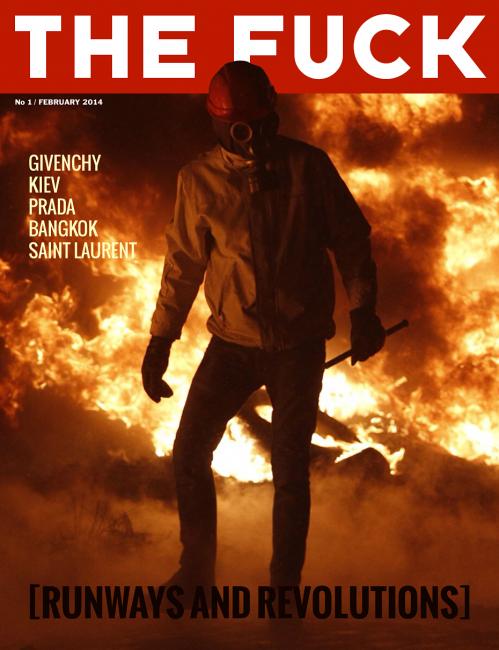 24-06-2015
The Fuck (US)
THE FUCK magazine is an element of a larger project titled NOT VOGUE and represents the next wave of fashion criticism. Challenging traditions by maximizing the opportunities provided by the internet, NOT VOGUE composes 'poems' using visuals and sharp statements that critique fashion's own editorial as its objective."
Read here an interview about it
Coverjunkie's question; is THE FUCK a spoof on THE FACE?:
(brilliant mag from 80's/90's out of uk)
THE FUCK is not so much a spoof of THE FACE as it's a prediction of what THE FACE might have transformed into if it was still active today.
Creative Direction: Steve Oklyn
Art Direction: Anon Bunker and Steve Oklyn

Click here for more premier issue covers covers on Coverjunkie
Click here for more The Fuck covers on Coverjunkie