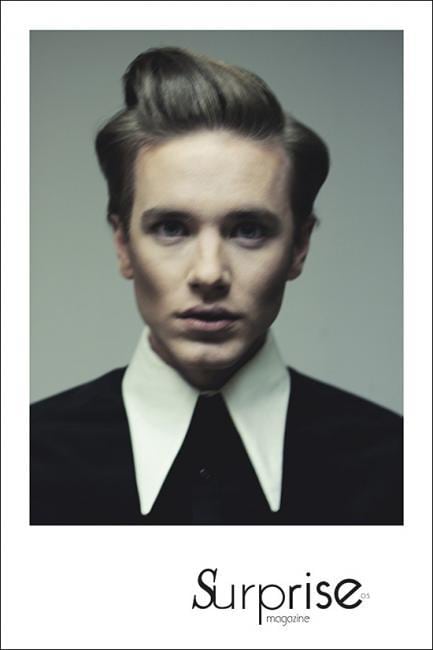 05-08-2011
Surprise! Surprise!
Take a look at this great aesthetic new magazine Surprise magazine. The online issue on the website is issue 0.5 - a teaser to get their name out. Releasing the first print issue on September 22!
SURPRISE MAGAZINE is reborn with every issue as it mirrors the soul of each and every one of its new contributors. The contents of this enigmatic paper are for each and every one of us to create, imagine, fashion and ultimately deconstruct. From photography to art to your wildest ideas and beyond, it is only within these pages that creativity can show its true, unfettered nature.
Surprise Magazine is created by Valentin Mittelstet and Nico Wlock, in the heart of Canada.
COVER
Richard Bars wears a Bri Foster collar
Photography: Valentin Mittelstet
Styling: Bri Foster
Hair: John Graham
Makeup: Meagan Perron

Click here for more premier issue covers covers on Coverjunkie
Click here for more Surprise covers on Coverjunkie