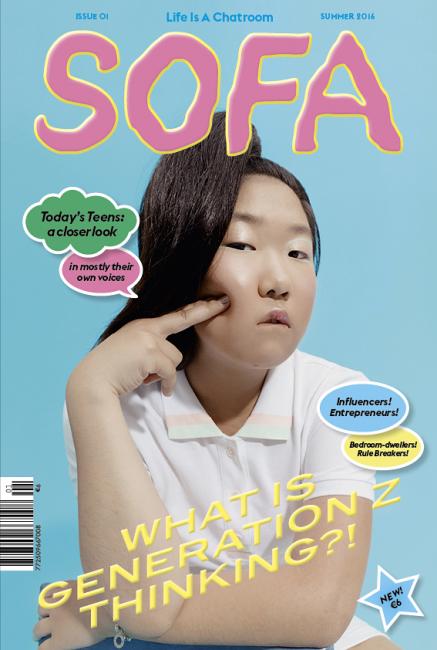 15-08-2016
Sofa (Germany)
launch of new magazine!
Sofa :
"SOFA is a new magazine that uncovers and defines the now and looks into the near future by exploring one tantalizing, terrifying, tantamount or taboo topic per issue while sitting on international sofas with today's most interesting people.
In the spirit of the current teen takeover, our first issue dives into the minds of Generation Z by giving the floor to a diverse group of international teenagers. The raw, fun, powerful, provocative, smart and daring content that they've delivered is not only wow but it sheds a whole new light on our world as we move deeper into the 21st century.
"
creative directing Studio YUKIKO

Click here for more premier issue covers covers on Coverjunkie
Click here for more Sofa covers on Coverjunkie