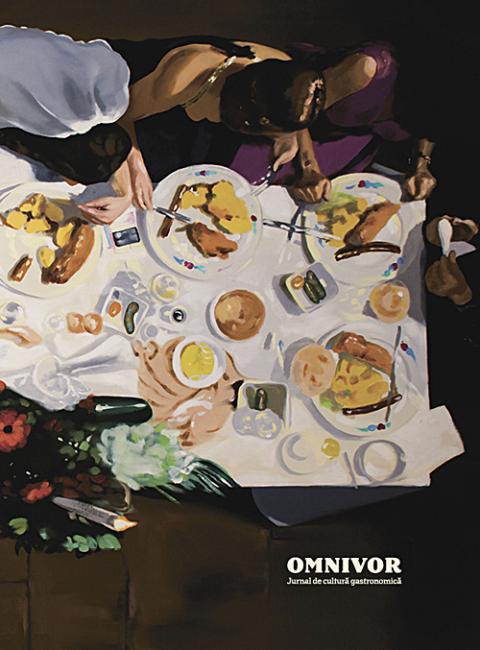 09-07-2013
Omnivor (Romania)
First new issue Omnivor; devoted to food and the culture of how and what we eat.
Illustration by Dragoş Burlacu, dragosburlacu.ro
Art direction Solène Cesbron tells me:
"Omnivor was born because we believe that in the times we live in it's important to talk about what and how we eat, about the trends and phenomena that blend around gastronomy, be it the attention devoted to healthy food, the return to traditional cooking, sustainability, food blogging, the transformation of a passion into business, the democratization of cooking.
We tackle these topics through stories of real people and real food, through an authentic approach both to the writing, as well as the visuals. The magazine is structured like a meal, going from starters to the main course (which is the feature-well) to a dessert section featuring personal essays that revolve around food or eating.
The first issue features stories on bread baking as personal salvation, the difficulty of getting local farmers to work and sell products through collectives, the local pop-up dining scene, interviews with chefs, amateurs cooks, foodies, and essays on losing one's scent or using the fridge as storage for other sustenance items besides food."

Click here for more premier issue covers covers on Coverjunkie
Click here for more Omnivor covers on Coverjunkie