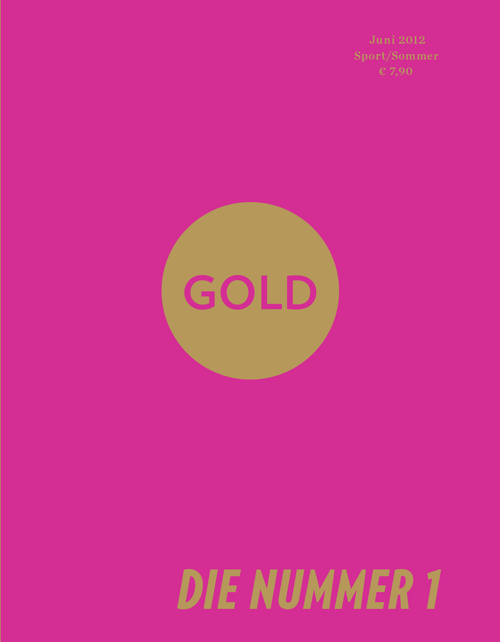 19-06-2012
GOLD (Austria)
the cover of GOLD magazine features four different covers based on the colors of London 2012.
Its a fresh new magazine: GOLD:
"new biannual sports magazine on the search for the essence of winning, the golden moments in life (and sport).
authors like simon kuper, lars jensen, hajo schumacher, the photographers jason larkin, craig dillon, mark glassner and some of our favourite illustrators (Heri irawan, jon berkeley, serge sedlitz, just to name a few) joined us for the adventure of an inaugural issue called "die nummer 1". GOLD talks about football, the nba, tennis, biking - the big events of this Sport/Summer 2012 - as well as womens' boxing and how jean cocteaus lover was a boxer and dancer at the Lido - historical and futuristic takes on sport. Also, there's a textbook inside GOLD-magazine with articles by tom wolfe and david remnick amongst others, led by Florian Ribisch's amazing initials."
Creative Director: Markus Nowak
Publisher: Fleisch Verlag
Markus Huber, Martina Bachler, Benjamin Koffu
Facebook: http://www.facebook.com/pages/GOLD/169443259848430
Tumblr: http://2012.goldmagazin.at/
Twitter: https://twitter.com/GOLDDasMagazin

Click here for more premier issue covers covers on Coverjunkie
Click here for more GOLD covers on Coverjunkie