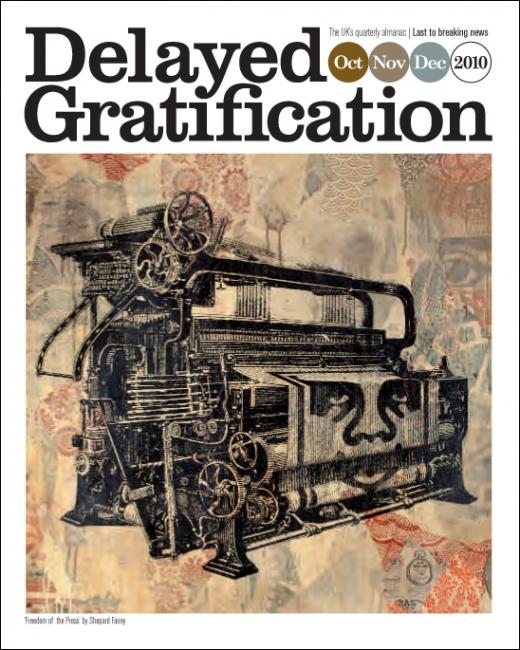 07-02-2011
Delayed Gratification #1
A new magazine, looks & sounds very interesting:
Each cover of Delayed Gratification features a unique artwork from one of the world's most exciting artists, making it truly collectible. Issue one's cover comes courtesy of Shepard Fairey - the street artist who created the Obama 'Hope' poster.
"Delayed Gratification is a recently-launched quarterly publication from The Slow Journalism Company. Each issue distils three months of the UK's political, cultural, scientific and sporting life into a magazine which returns to stories after the dust has settled and prides itself on being 'Last to Breaking News.' DG is an antidote to throwaway media and is produced to the highest possible standard, making it beautiful, collectible and designed to be treasured."
Editorial directors: Rob Orchard and Marcus Webb
Art editor: Christian Tate
Associate editors: James Montague and Matthew Lee

Click here for more premier issue covers covers on Coverjunkie
Click here for more Delayed Gratification covers on Coverjunkie