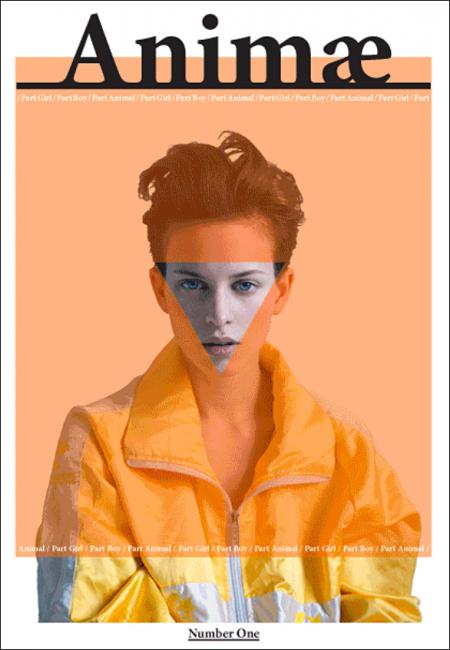 20-02-2013
Animæ
New beautiful zine called Animæ magazine
Animæ magazine was initiated by Lena Modigh and created together with designer Matt Ryalls, artist Lucie Russell and writer Kristina Sigunsdotter.
This first issue of Animæ is a three-way conversation about sex, obsession and sanity between three female artists.
Part reminiscence / part journal / part observation; this is an exploration of female youth, sexuality, first love, and loss that takes the form of a zine for girls about boys... and girls.
Photographer Lena Modigh
"Lena honed her visual skills within New Yorks film industry before relocating to study at the London College of printing. Her work has been published internationally and appeared in numerous exhibitions Worldwide."
Designer Matt Ryalls :
"Central St. Martin's graduate, ex stylist turned Art Director, began his career with Dazed&Confused and The Face, before setting up Exit magazine and then becoming Fashion editor of Pop magazine. Matt also consults for menswear designer Martine Rose, and is the creator and editor of Mono."
artist/illustrator Lucie Russell :
"RCA graduate Lucie, has widely exhibited in London & Berlin and her artworks have previously been bought by Charles Saatchi. Her artwork has benn published in books Footnotes: On Shoes, edited by Shari Benstock, Suzanne Ferriss and Fashion Cultures: Theories, Explorations, and Analysis. Lucie is the culture editor of Mono."
writer/poet Kristina Sigunsdotter :
"Bachelor of Science in Ethnology, English and Journalism. Her first book ʻSjöpojken' was published in 2011. Kristina has also written scripts for the Swedish Royal Dramatic Theatre, written lyrics for respected musicians and is the project manager for Swedish literary magazine 10TAL.
This limited edition newspaper catalogues youth, sex, love, loss & travel via a three-way conversation of photographic image, pencil illustration & text. Animae is a 32 page newsprint publication, containing full frontal male nudity."

Click here for more premier issue covers covers on Coverjunkie
Click here for more Animæ covers on Coverjunkie