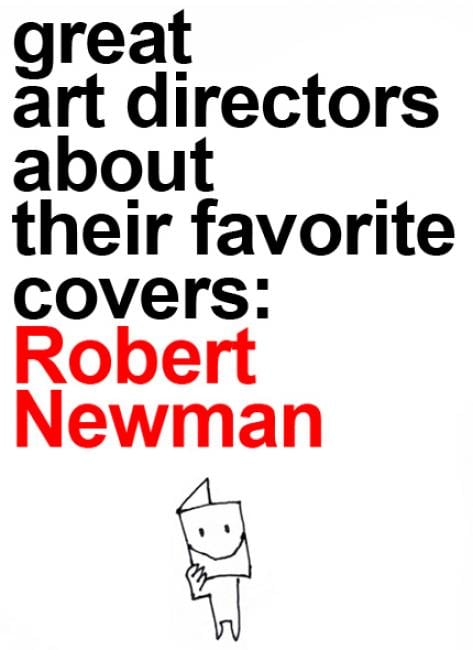 09-04-2011
Coverjunkie Robert Newman
Always fun to know what great art-directors, photographers, illustrators & mag lovers think about their favorite magazine covers.
Magazine guru Robert Newman kicks it off.
It's something i like to do more often, hope you enjoy!
Click here for the 5 covers so good Robert Newman wished he designed them himself:
1. Esquire: Cover design by George Lois
2. Evergreen: Illustration by Paul Davis
3. Ramparts: Art direction by Dugald Stermer
4. Time: Illustration by Jacob Lawrence
5. Vibe: Art direction by Gary Koepke, photograph by Albert Watson
And here his own designed top 5 favorites:
1. Fortune: We had all the lights turned off in the Time Life Building and lit up 20 floors to make the number 75. Of course everyone assumed we did this in Photoshop, but it was done in real time, with a giant team of people on each floor, on the street, and in the building across the way where we did the photograph."
2. The Rocket: "The Rocket was a music and culture newsprint magazine in Seattle. I was the editor, and our art director, Art Chantry, quit, so I had to design the covers for a few issues. Ronald Reagan was about to win a landslide election, and we wanted to make some kind of statement against him. The issue was subsequently banned at a local Christian university."
3. real Simple: "This was a breakthrough cover for Real Simple. The cover image was a small outtake from an interior shoot that we decided to blow up and feature. It sold amazingly well—the best-selling issue at that time—and made us realize that we could do beautiful, elegant covers with a simple idea on them."
4. The Seattle Sun: "I was in my 20's and living in Seattle and art directing this alternative weekly newspaper. This was our Christmas cover, I love the rawness of it."
5. The Village Voice: "We really hated Rudy Giuliani at The Village Voice, but we put him on the cover as often as possible because he always sold a lot of issues. I think this illustration captures the essence of Rudy's evilness."
About Robert Newman:
Robert has been a design director at a wide range of consumer and trade publications on big names like: New York magazine, Details, Entertainment Weekly, Vibe, Real Simple, Fortune, The Village Voice & Guitar World.
He and his teams won numerous publication design awards and medals. In 2004, AdAge magazine named his Real Simple team the Creative Team of the Year. Right now he's a design and content consultant for numerous publications like JCK magazine, Newsweek, O: The Oprah Magazine, Reader's Digest, TV Guide and many more.
Robert also was past president of the Society of Publication Designers, has been a frequent guest lecturer at the Poynter Institute and speaks regularly to groups and conferences about publication design and art direction.

Click here for more interviews covers on Coverjunkie
Click here for more Coverjunkie covers on Coverjunkie
Click here for more Coverjunkie covers on Coverjunkie