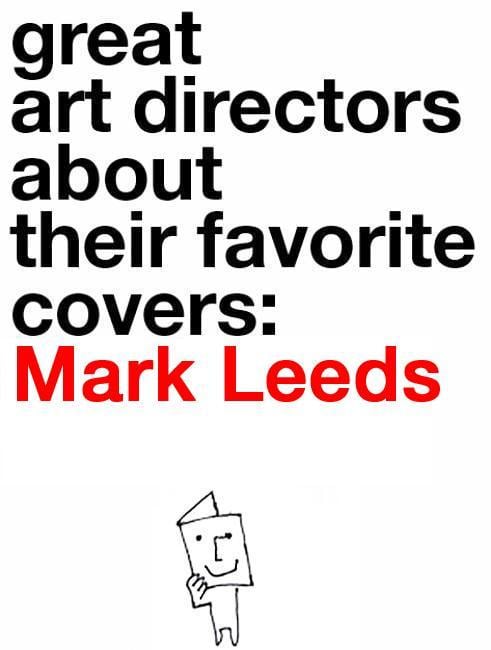 25-08-2011
Coverjunkie Mark Leeds
This week Coverjunkie asked Mark Leeds, creative consultant for ace FT weekend Magazine (a supplement from The Financial Times) about the favorite covers that are so good he wished he designed them himself:
Here Mark's 3 most favorite coverdesigns:
-1. BLOOMBERG BUSINESSWEEK:
"I like them for a number of reasons. The ideas are strong, they feel urgent, they are brave - both editorially and visually, and well-executed! (often with wit - not bad for a business magazine). Its also very attractive, as a reader, to see a media organisation commit to their product wholeheartedly. They believe in it which helps me believe in it too. Note: I worked on the redesign with Richard Turley though the covers are all his, and his teams' work."
-2. WALLPAPER:
"Wallpaper Custom cover. What a great idea to allow a design savy readership the chance to create their own covers and to use web technology to boost print magazine sales. I think Tony Chambers (ex Art Director) as editor has given the magazine a very distinctive personality and the confidence to lead the way rather than follow the pack."
-3. NEW YORK TIMES T MAGAZINE:
"I love the playful concepts for the 'T' covers. Unmistakable and fantastical, and enviable execution."
Here Mark's own designed top 3:
1. Crime Uncovered by the Observer: An in-depth analysis of the UK's attitude to crime...
2. Great Modern Buildings: a series of large format, A2 sized magazines which folded down to an A4...
3. The Guardian: an exciting historic moment...
About Mark Leeds:
"My first real job was for the Guardian and Observer's Development Department designing a range of editorial, marketing and advertising projects, becoming its Art Director in 2001. My particular passion was the editorial work – I worked closely with Mark Porter on special projects for the Guardian such as the bi-annual Fashion Handbook – and with the Observer on its special edition magazines. I left in 2003 to travel and worked with James de Vries at his Sydney design studio. Returning in 2004 I joined Mark Porter, Richard Turley and Michael Booth on the Guardian newspaper 'Berliner' redesign. In 2009 I set out on my own as a design consultant working with a range of clients. Last year was exciting, redesigning Bloomberg Businessweek with Richard Turley, Courrier International with Mark Porter, and the Financial Times Weekend Magazine. I have an ongoing role as creative consultant for the FT and am currently redesigning a literary magazine.
A sweet tip:
"I always check MagCulture, , but i'm sure most of the Coverjunkie's will know it already"
Big up Mark, thanks

Click here for more interviews covers on Coverjunkie
Click here for more Mark Leeds covers on Coverjunkie