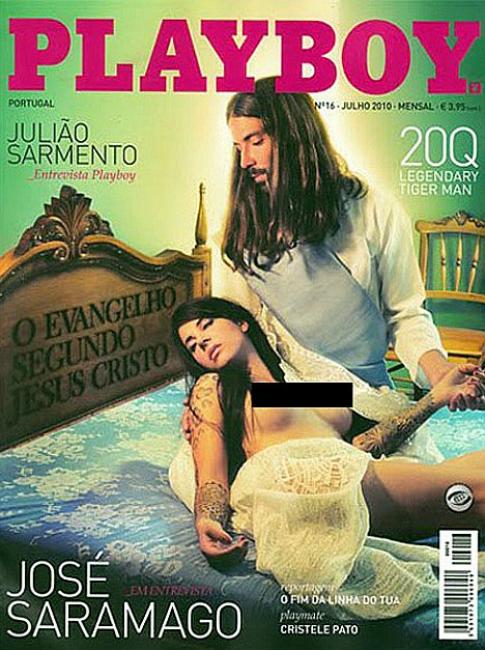 09-07-2010
Playboy rejects cover
Playboy magazine started in the USA in 1953 and has branched into 26 international editions including the European country of Portugal. Playboy Portugal just released their July 2010 edition featuring none other than Jesus Cristo (Jesus Christ) on the front cover as well as a multi-page spread within.
It didn't take long for the news to get back to Playboy headquarters and Hugh Hefner to take official action. Theresa Hennessy, Playboy Enterprises' vice president of public relations, had this to say:
"We did not see or approve the cover and pictorial in the July issue of Playboy Portugal. It is a shocking breach of our standards, and we would not have allowed it to be published if we had seen it in advance. As a result of this and other issues with the Portuguese publisher, we are in the process of terminating our agreement."

Click here for more controversial covers covers on Coverjunkie
Click here for more Playboy covers on Coverjunkie