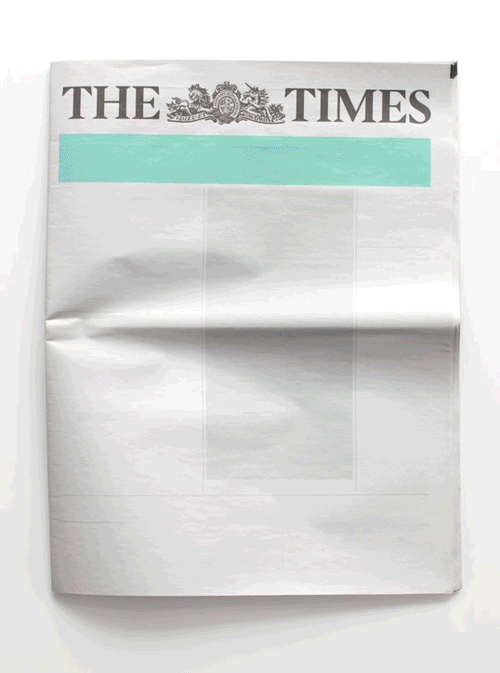 30-04-2017
Nothing In The News
New project called "Nothing in the News" - It is a series of newspapers from around the world with nothing in them, designed by Joseph Ernst

"Each is an exact reproduction of an actual copy of the newspaper, with all the content deleted. Only the masthead and ghostly image boxes, tint panels and rules remain, dividing the page into sections that identify the otherwise empty pages as a newspaper. 'We live in a world of constant sensory overload,' explains Er nst, 'we are bombarded with information in real time by every media outlet and platform competing for our attention. This project offers a little respite to all this information overload."
"We offer the one thing you need more than anything else: "Nothing". Absolutely nothing. Today, and today only, there is Nothing in the News. Enjoy it whilst you can"

Click here for more ace covers 2017 covers on Coverjunkie
Click here for more Newspapers covers on Coverjunkie
Click here for more Nothing In The News covers on Coverjunkie