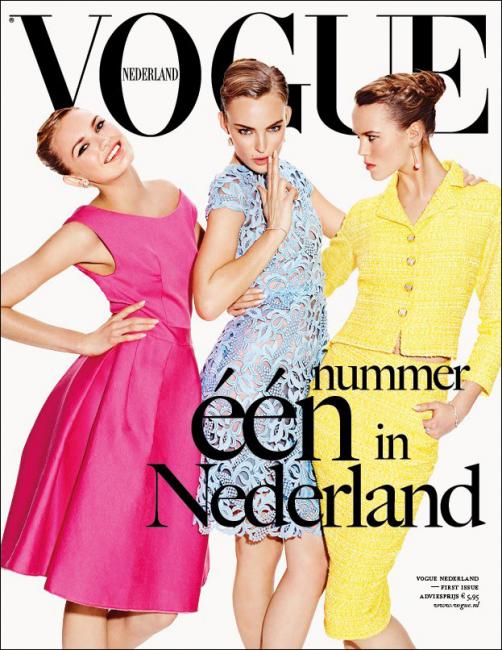 24-03-2012
Vogue (Netherlands)
Finally a better pic.
Here the very first (newsstand) issue of Dutch Vogue.
Theres also a collectors edition packed into a carton box, that one on sale only at the Bijenkorf store.
Coverjunkie's mission now is to get my hands on one of the first 100 numbered (!) issues that where hand out to contributors :D
Very excited here about this introduction, looks very promising.
Editor in chief Karin Swerink
Editor in chief Sabine Baak
Creative director Martien Mellema
Art director Miguel Gori
Online editor Rinke Tjepkema

Click here for more best of the rest covers on Coverjunkie
Click here for more Vogue covers on Coverjunkie