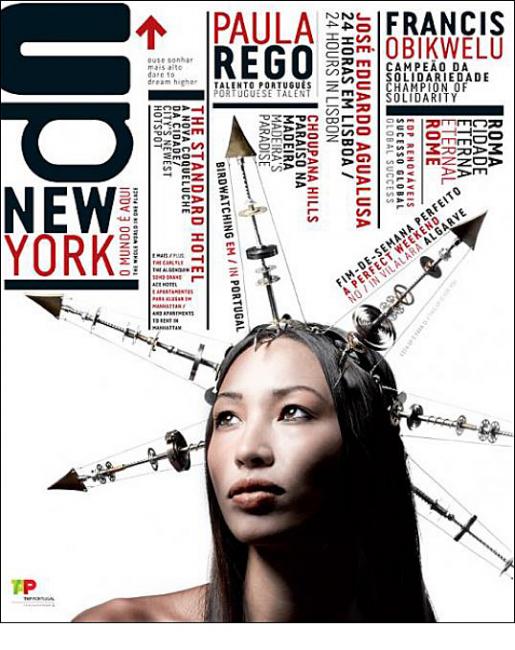 22-05-2011
Vasco Colombo fav #3
It's always fun to hear great art-directors talk about their favorite magazine covers.
This month Coverjunkie asked Vasco Colombo about the favorite covers he designed himself:
Vasco's most favorite designed covers
Favorite #3: UP New York Cover:
"We wanted a strong face that could somehow illustrate the idea of NY as a cosmopolitan city. After a long search, we found this model, Caroline Duong, in London. It's not easy to find out the origins of her unique features, and that was the spirit we were looking for in this cover. Then the hommage to Paula Scher was a truly moment of fun for someone like me who likes to paly with typo!"
About Vasco Colombo:
Partner and design director (along with Raquel Porto) at + 2 designers in Lisbon, Portugal. He designs the fabulous designed and awardwinning UP magazine... take a look at those covers and watch the great designed logo, it changes every time, it doesn't get any better than that on aesthetics levels.

Click here for more best of the rest covers on Coverjunkie
Click here for more Vasco Colombo covers on Coverjunkie
Click here for more Vasco Colombo covers on Coverjunkie