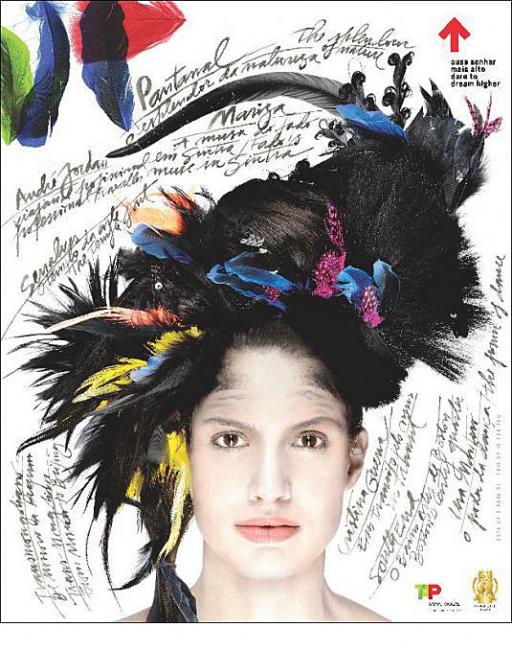 22-05-2011
Vasco Colombo fav #2
It's always fun to hear great art-directors talk about their favorite magazine covers.
This month Coverjunkie asked Vasco Colombo about the favorite covers he designed himself.
About Vasco Colombo:
Partner and design director (along with Raquel Porto) at + 2 designers in Lisbon, Portugal. He designs the fabulous designed and awardwinning UP magazine... take a look at those covers and watch the great designed logo, it changes every time, it doesn't get any better than that on aesthetics levels.
Vasco's most favorite designed covers
Favorite #2: UP Pantanal Cover:
"In Pantanal — a Brazilian swamp area the size of France — you can find a huge variety of different animals: aligators, tarantulas, piranhas, snakes, and so on. But birds are the most exuberant you can find there. We decided to work the hair to recreate a weird bird with its colours and textures. The handwriting — inspired by Peter Beard's wondeful work — gives the cover a field sketchbook approach that suits perfectly the mood you find in Pantanal."

Click here for more best of the rest covers on Coverjunkie
Click here for more Vasco Colombo covers on Coverjunkie
Click here for more Vasco Colombo covers on Coverjunkie