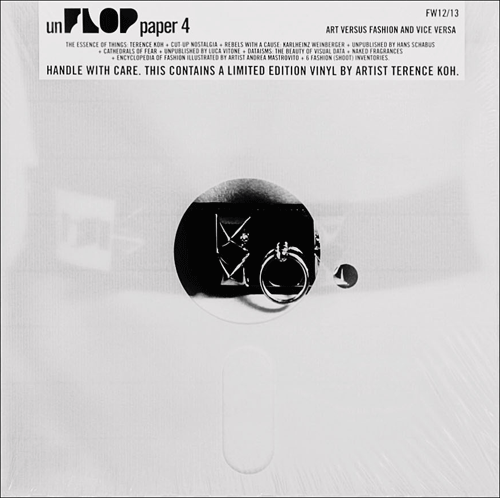 04-10-2012
unFLOP (Italy)
Double cover unFLOP magazine:
"a unisex, bi annual magazine in English, that investigates, critically, contemporary culture. unFLOP is an instrument of opinion with an in-depth examination of culture. It is a unisex magazine. unFLOP focuses on talent, in fashion, in the visual arts, in music, but is not interested in anagrafic data, because talent has no age.
Editor Daniele Perra & Giovanni Aponte
The editorial team of unFLOP is a network composed of art directors, experts in personal branding, fashion consultants, social media managers, cool hunters, visual designers, photographers, copy writers, art curators, digital pr and brand manager, web copywriter and online journalist, online fashion editor and web video maker."

Click here for more best of the rest covers on Coverjunkie
Click here for more unFLOP covers on Coverjunkie