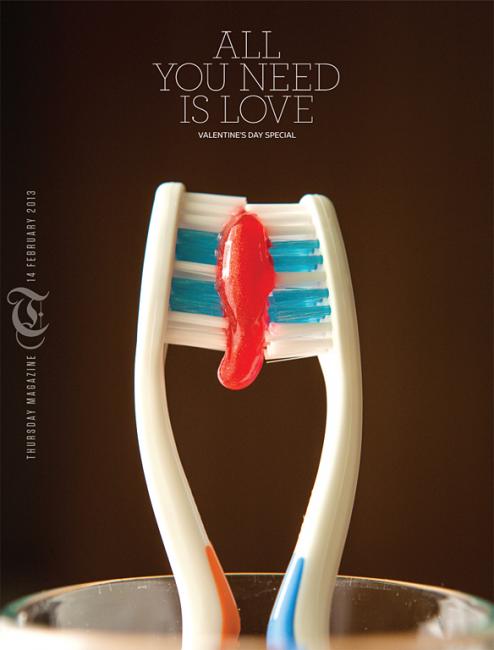 12-02-2013
Thursday Magazine (Oman)
New Valentines cover Thursday Magazine:
the weekend supplement of the daily newspaper Times of Oman.
Creative director Adonis Durado explains to me: In the Middle Eastern countries like Oman, the weekend holidays fall on Thursday and Friday -- not Saturday/Sunday. The magazine is published on Thursday hence its name. The content is of general
interest topics ideal for a weekend read.
Photograph: Cio Datan
Editor: Chinmay Chaudhuri
Creative Director: Adonis Durado
Feature Editor: Swati Dasgupta
Associate Art Director: Waleed Rabin

Click here for more best of the rest covers on Coverjunkie
Click here for more Thursday Magazine covers on Coverjunkie