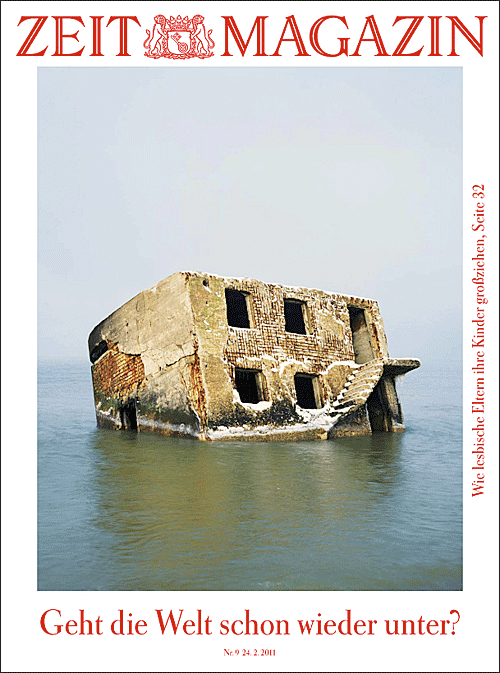 24-02-2011
The world going down?
Follow-up cover Zeit Magazine
Cover 1: Geht die Welt schon wieder unter?
(Is the world going down again?)
Cover 2: Karlheinz Kogel aus Tirol sagt: Ja
(Karlheinz Kogel says: yes. He is not the only one afraid of going down. He deals emergency supplies; his best customers are bankers )
Editor in chief: Christoph Amend
Creative director: Mirko Borsche
Photo credit Geert Goiris (1); Gerald von Foris (2)
I love their cover concept. Zeit Magazin creates an excellent opportunity to give more depth on their coverstories.

Click here for more ace covers 2011 covers on Coverjunkie
Click here for more Zeit Magazin covers on Coverjunkie