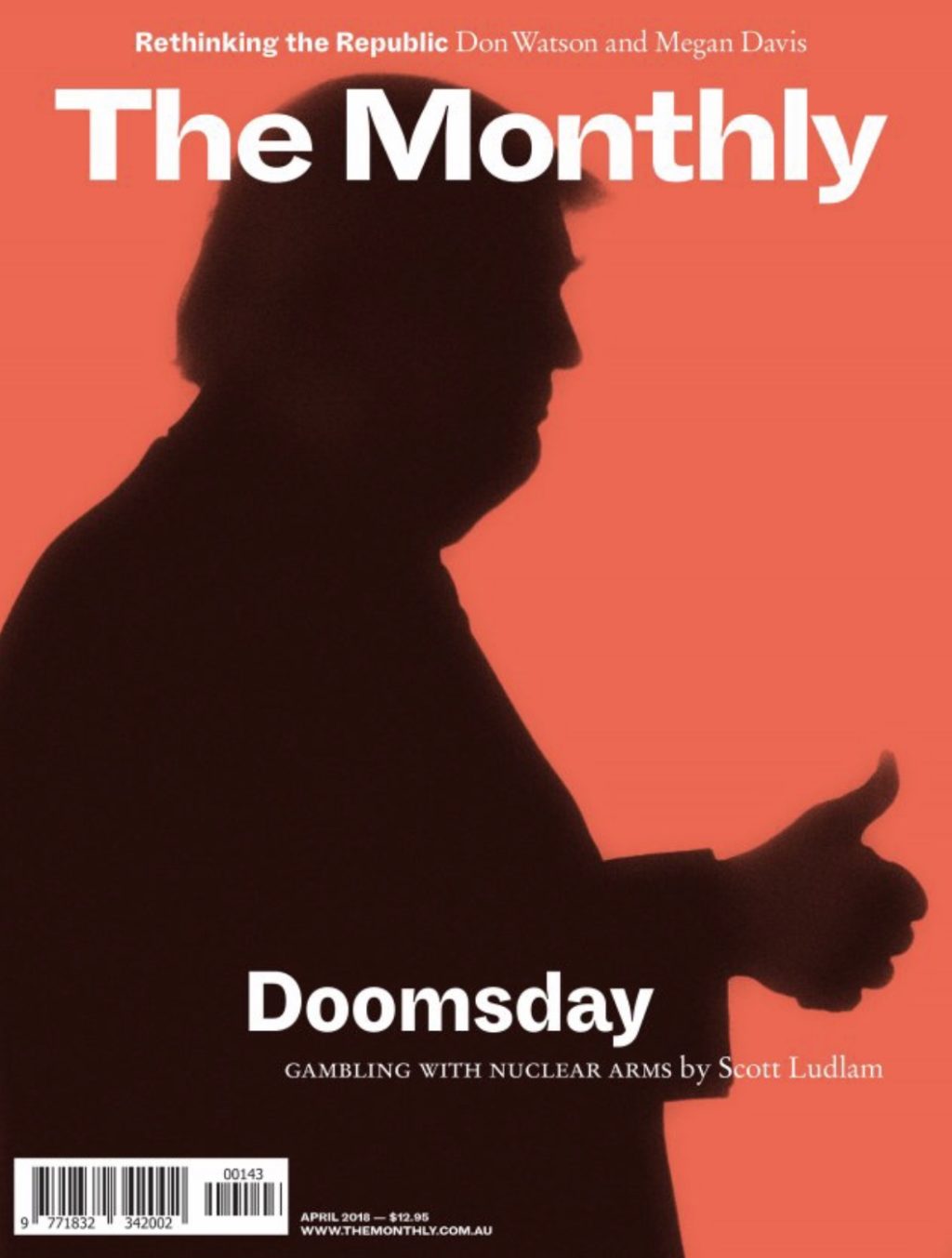 03-05-2019
The Monthly (Australia)
Ace Trump cover out of Australia; @themonthlymagazine "Australian politics, society and culture'. The masthead is a custom type designed by @fabianharb at Dinamo . The Monthly is independent from both major media conglomerates in Australia.
.
Design by public office
Editor-in-chief: Erik Jensen
Editor: Nick Feik
Publisher: Schwartz Media .

Click here for more best of the rest covers on Coverjunkie
Click here for more The Monthly covers on Coverjunkie