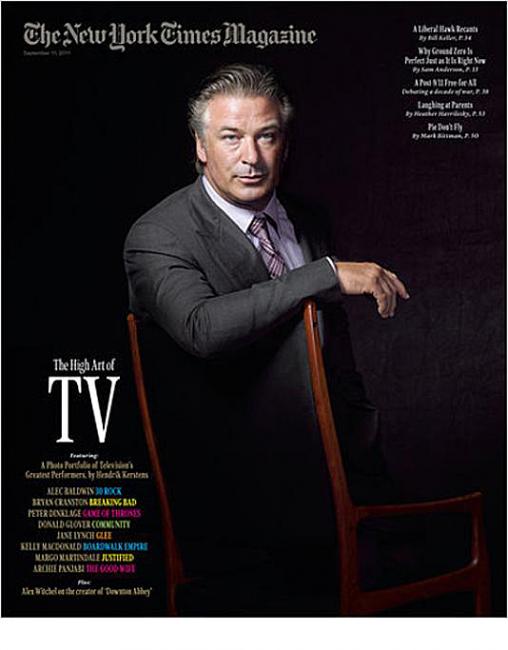 09-09-2011
The high art of TV
Great photography by Hendrik Kerstens on new cover New York Times Magazine: "Gallery of Masters. Eight actors who turn television into art."
Starring Peter Dinklage, Donals Glover, Archie Panjabi, Bryan Cranston, Kelly McDonald, Margo Martindale, Jane Lynch & Alec Baldwin. Produced by Yuri Chong and Christine Walsh.
New York Times Mag also carrie a great blog; "The 6th Floor, where staff members — editors, designers, writers, photo editors and researchers — share ideas, arguments, curiosities and links."
Editor: Hugo Lindgren
Design director: Arem Duplessis
Art director: Gail Bichler

Click here for more best of the rest covers on Coverjunkie
Click here for more New York Times Magazine covers on Coverjunkie
Click here for more Arem Duplessis covers on Coverjunkie