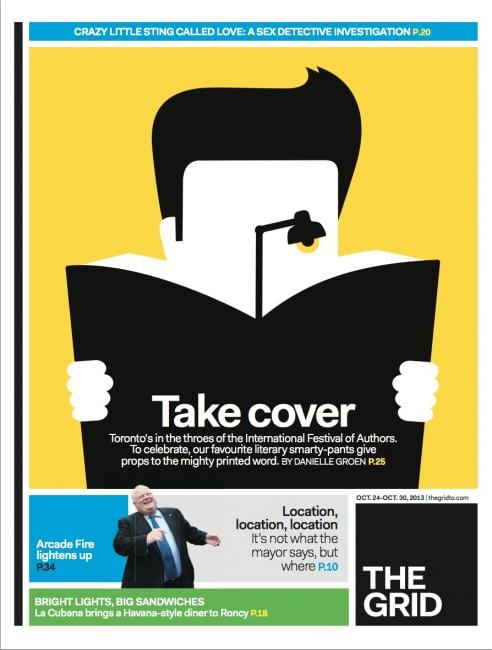 12-12-2013
The Grid (Canada)
Artwork Noma Bar
Some (well deserved) extra attention for The Grid newspaper (Canada).
Creative Director Vanessa Wyse designed this one as a winner and receiving all design awards as this is a successful cross-over between mag and newspaper.
"a weekly city magazine and daily website providing a fresh, accessible voice for Toronto. Our goal is to capture the vibe and energy of the city in ascendance, largely by rejecting the glossy, doggedly aspirational vision of it you see in so many other publications"
Creative Director Vanessa Wyse
Associate Art Director Adam Cholewa
Designer Nicola Hamilton
Photo Editor Shelbie Vermette
Editor Lianne George
Publisher & Editor in Chief Laas Turnbull

Click here for more best of the rest covers on Coverjunkie
Click here for more Noma Bar covers on Coverjunkie
Click here for more Noma Bar covers on Coverjunkie