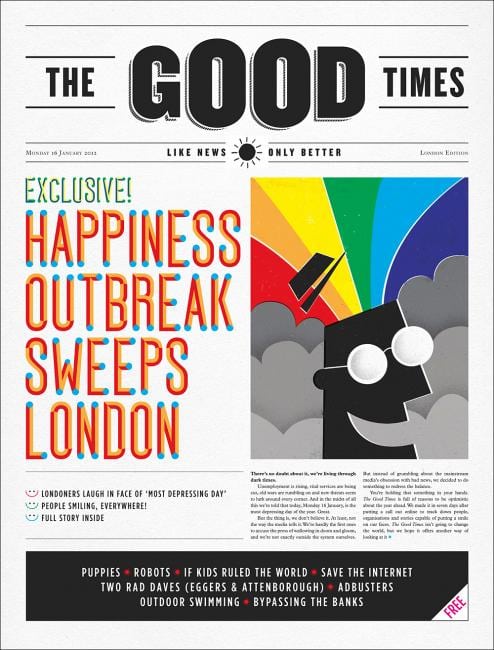 16-01-2012
The Good Times
I love projects like these:
Creative agency The Church of London started working for one week on a printed magazine called The Good Times to brighten up Blue Monday, the so-called 'most depressing day of the year.'
The fun thing about this newspaper is that everybody could join in and participate by finding out what makes them feel happy and inspired. A remarkable and fun concept.
Cover art by Dale Edwin Murray
These first lines on their coverstory are promising and make me curious:
"There's no doubt about it, we're living through dark times. Unemployment is rising, vital services are being cut and old wars are rumbling. And in the midst of all this we're told that today, Monday 16 January, is the most depressing day of the year. Great.
But the thing is, we don't believe it. At least not the way the media tells it..."
You can order it here.
Price covers the cost of printing, postage and packaging, with any profits going to charity!
Hats off

Click here for more best of the rest covers on Coverjunkie
Click here for more The Good Times covers on Coverjunkie