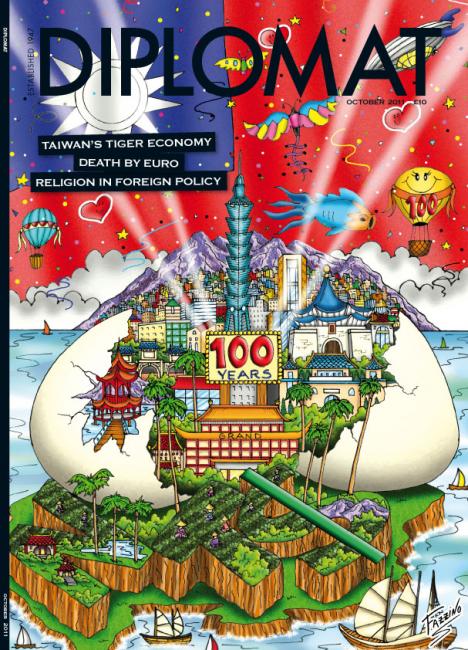 26-09-2011
Taiwan Diplomat
New cover Diplomat: "a sixty-four-year-old periodical catering to 162 foreign embassies in London"
Creative Director Jeannine Saba tells me:
"cover artist Charles Fazzino is one of the most popular and highly-collected pop artists today. With over 30 years in the industry, he has injected his unique, vibrant and three-dimensional style into the very fabric of popular culture. His legacy will mark him as part of the next generation of famous pop art artists as he follows the paths originally forged by pioneers like Andy Warhol and Keith Haring. Fazzino's artworks are exhibited in over 20 countries and he has been selected as the official artist for festivals and events worldwide. For our October cover, Charles has created an egg cracking open to reveal the hopes for Taiwan's future on the 100th Anniversary of the Republic of China. The egg is born out of the Taiwanese currency symbol (NT$) which represents the strength of Taiwan's economy."

Click here for more best of the rest covers on Coverjunkie
Click here for more Jeannine Saba covers on Coverjunkie