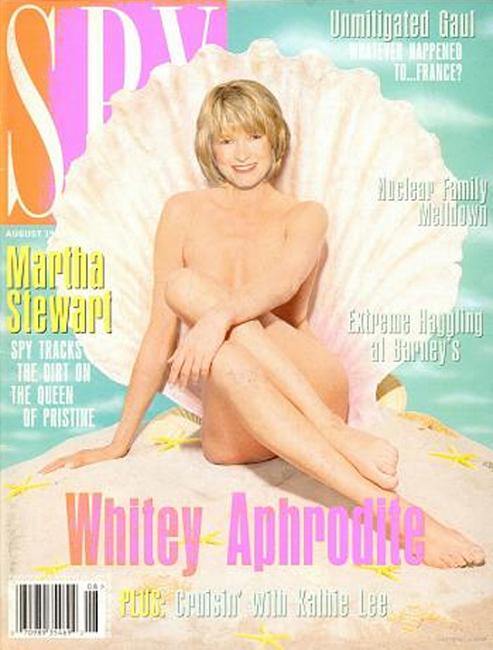 23-06-1996
Spy's Martha Stewart
See here the complete archive Spy magazine: a publication known for the manipulated images which often graced their covers. Spy ran monthly from October 1986 to March 1998.
Dave Eggers: "Smart. Funny. Fearless."It's pretty safe to say that Spy was the most influential magazine of the 1980s. It might have remade New York's cultural landscape; it definitely changed the whole tone of magazine journalism. It was cruel, brilliant, beautifully written and perfectly designed, and feared by all. There's no magazine I know of that's so continually referenced, held up as a benchmark, and whose demise is so lamented"
Donald Trump: "It's a piece of garbage"

Click here for more best of the rest covers on Coverjunkie
Click here for more Spy covers on Coverjunkie