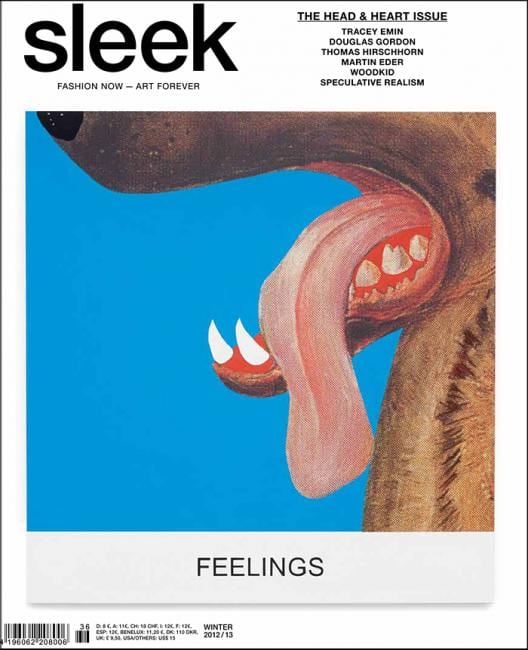 27-11-2012
Sleek (Germany)
New cover Sleek: "Sleek Issue 36, Winter 2012/13: Head & Heart
To follow your head or your heart? The winter 2012/13 issue of Sleek considers that in the light of the symbols representing thought and feeling, or the rational and the emotional.
The issue offers extensive feature coverage of Martin Eder, Thomas Hirschhorn, Douglas Gordon, Felipe Oliveira Baptista, Woodkid, Bettina Rheims, Tilda Swinton, the Bernadette Corporation and Lisa Le Feuvre along with fashion from Alessandro Dal Buoni and Rúben Moreira, Katy Lassen and Mark Kean, Darryl Rodrigues and Katrin Backes, Christian Stemmler and Roman Goebel, Daniel Schröder, Lina Grün, Rachel De Joode and much more."
about: "art, fashion. ad clients, circulation numbers, subscribers. challenging printers, finding fresh photography talents and unjustifiedly underexposed art. most personal interests expressed in each issue of sleek"

Click here for more best of the rest covers on Coverjunkie
Click here for more Sleek covers on Coverjunkie