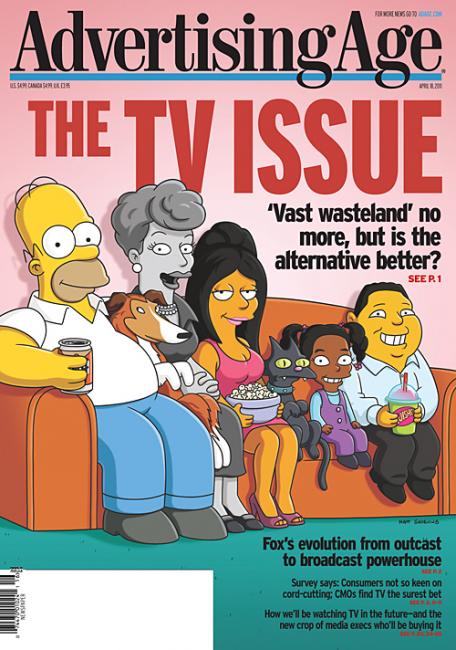 24-04-2011
Simpsons couch
New cover Advertising Age featuring some new exclusive created characters in Simpson style. Next to Homer: Lassie, Lucy, Snooki, Rudy from Cosby show and Manny from Modern Family.
Editor: Abbey Klaassen
Art director Jesper Goransson tells me: "it was kind of fun because the first sketch I saw from the art directors had Homer spilling beer on the couch but Matt Groening the creator of the show nixed that idea. Kind an interesting insight into a genius - His art directors trying to get Homer in trouble but Groening defending his creation. I could hear him say "He really is a good guy...." I see the show in such a new light now"

Click here for more best of the rest covers on Coverjunkie
Click here for more Advertising Age covers on Coverjunkie