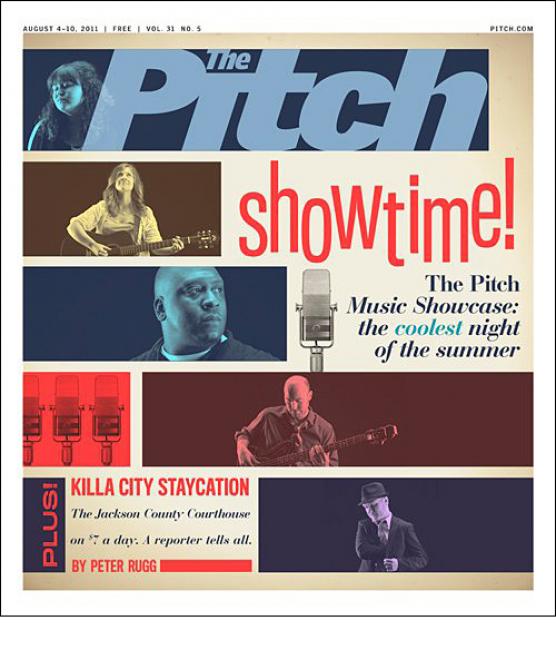 03-08-2011
Showtime!
Feels like an old jazz record.
Nicely integrated logo on the new cover The Pitch from Kansas.
Art director Ashford Stamper
"Since starting as a music publication, the Pitch has grown to become Kansas City's leading source of sophisticated information that readers know they can't get anywhere else -- whether it's in-depth news and analysis about local power brokers; a rundown of who's in and who's out in the city's spirited arts, music and nightlife scenes; or the skinny on famous barbecue joints and steakhouses."

Click here for more best of the rest covers on Coverjunkie
Click here for more The Pitch covers on Coverjunkie