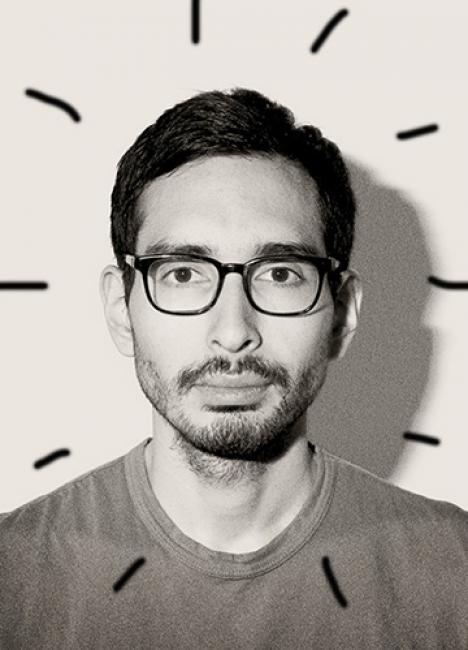 29-05-2014
Rob Vargas @Bloomberg Bizweek
Some (big) adjustments at Bloomberg (cause Richard Turley moved to MTV)...
Robert Vargas is the new creative director and Tracy Ma is their new deputy creative director...
I'm looking forward to their fresh and surprising designs :)
Bloombergs' statement:
"they're not technically 'new.' Rob is a founding member of the Bloomberg Businessweek design team and is already well known outside this building for his stunning covers. From the fishnet legs of Ashley Madison to his recent re-creation of a Marvel comic, Rob's ability to turn any concept into something worthy of a poster makes him one of the most unique talents in our business."
"Tracy Ma joined us in 2011 after stints at Toronto Life Magazine and the Leo Burnett agency. Her greatest hits include the psychedelic tea-sipping Ted Cruz cover and our Lenovo tech-scavenging raccoon, but those who work closely with her know that she has a talent for quietly inserting great ideas into everything she sees. Tracy did all the branding for our 2014 Design Conference in San Francisco—a heroic feat—and will continue to own experiential design. She also holds the distinction of being our first Hong Kong-born, Toronto-raised, mime-studying deputy creative director."
"Tying the department together, as always, is design director Cindy Hoffman. Cindy is the intellectual glue that holds so much of the magazine together, and we've asked her to get sticky with a new group: Bloomberg Visual Data. Working with that team, she'll be figuring out what we can learn from each other and how we can expand our footprint with data stories that will blow people's minds.

Click here for more best of the rest covers on Coverjunkie
Click here for more Bloomberg Businessweek covers on Coverjunkie